Sidebar
How Many Boxes of Category 5E fit in a Porsche?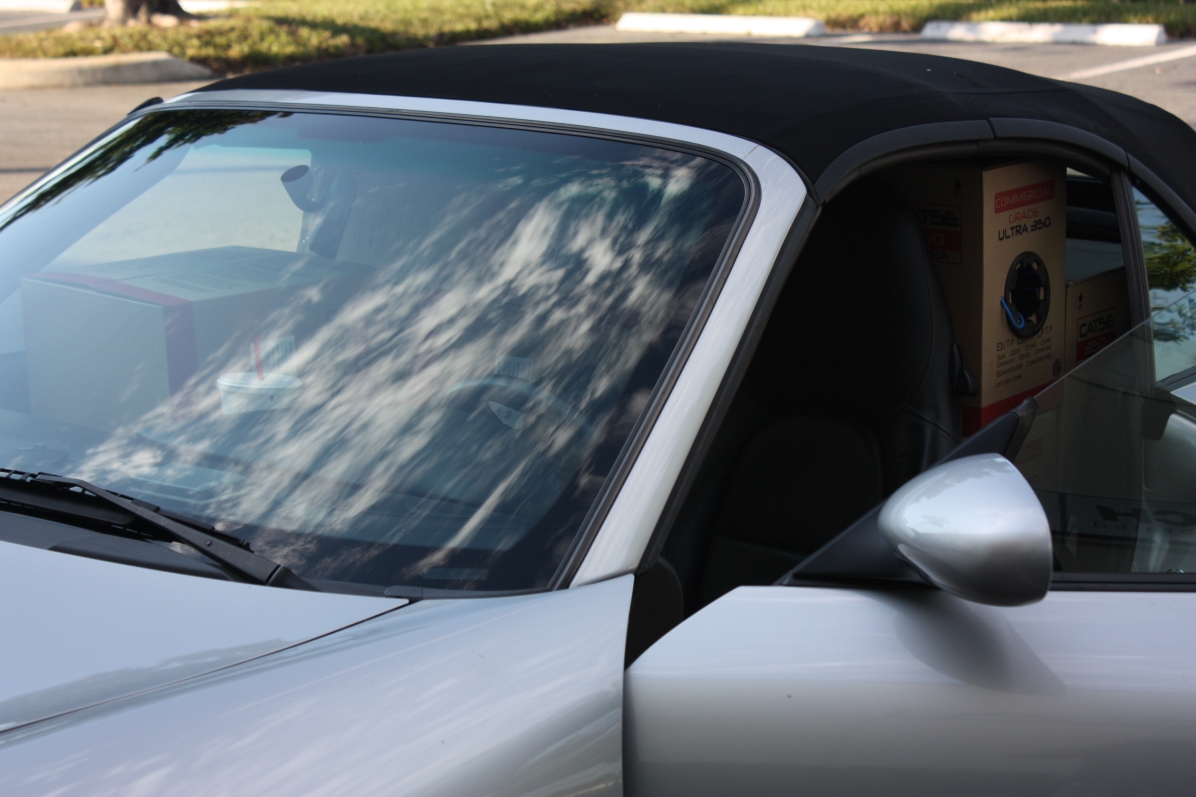 We had a customer come in on Hot Dog Friday (Yes we provide FREE Hot Dogs to all walk-in customers on Fridays) and he had an emergency. He needed 16 pull boxes of Category 5E to a local location immediately.
He was in his Porsche. I said no way maybe 12, but he did it. So we now know you can get 16 boxes of category 5E cable in a Porsche without putting down the top.